Training in the use of fire extinguishers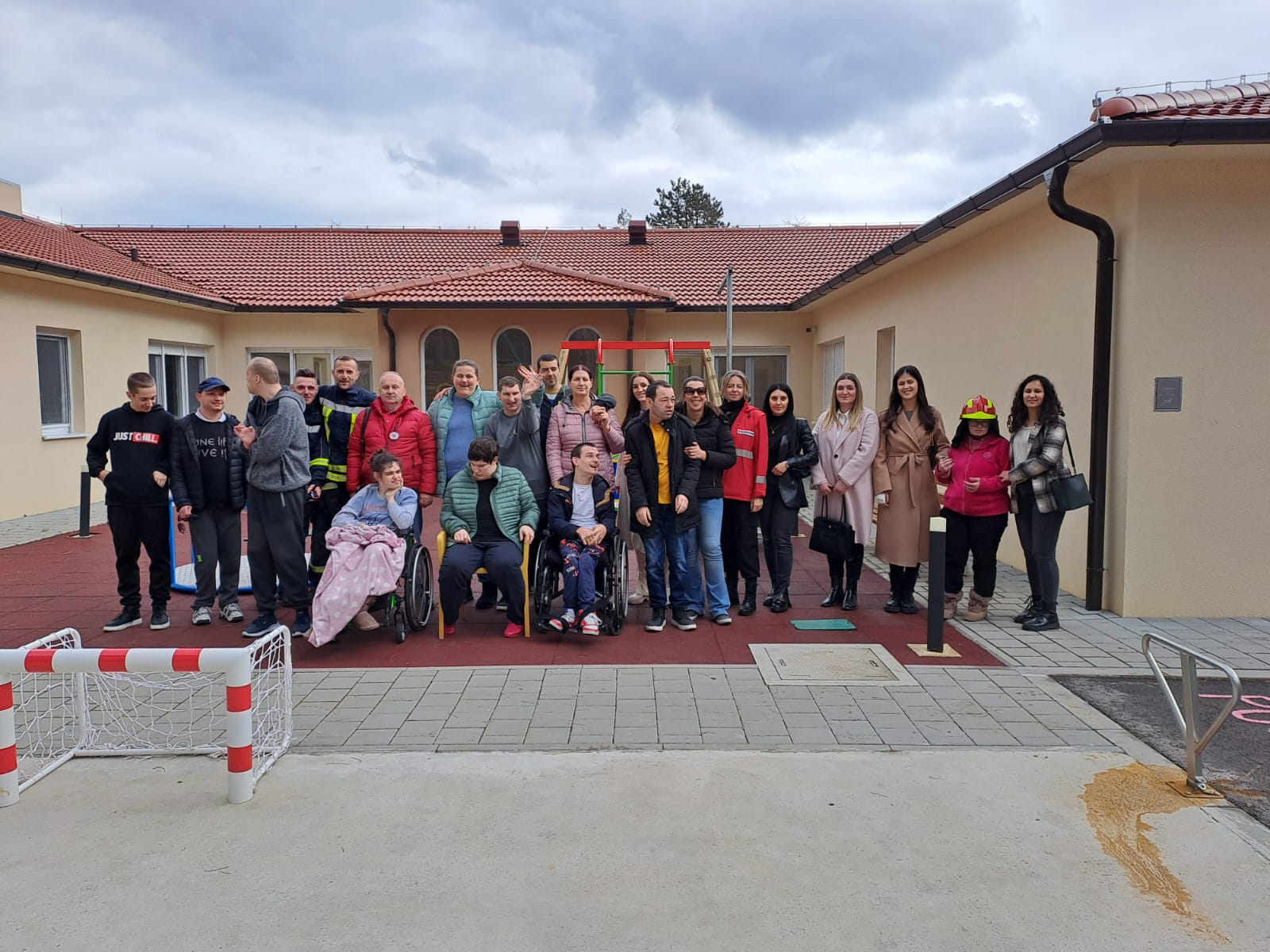 Education of employees and users – "training in the use of fire extinguishers"               
held in the Education and Rehabilitation Center "Sveti Josip Radnik" Čitluk
As part of the support of UNICEF, in partnership with the municipality of Čitluk, a project called "Strengthening of social and health protection in response to the consequences of the COVID-19 pandemic in BiH" is being implemented, which contains three components: "Strengthening of the social welfare system with reduction of the risk of disasters" under the name – Let's create the conditions for a quick and efficient response of the center for social work in the event of natural and other disasters and the components "Social entrepreneurship" and "Integrated case management" – "I want to be part of social entrepreneurship" the education of employees and users was carried out under the name Training in the use of fire extinguishers, which was held at the Educational and Rehabilitation Center "St. Josip Radnik" in Čitluk.

The purpose of training in the use of fire extinguishers was aimed at prevention, protection and education in order to jointly strengthen and strengthen the capacities of professionals and thereby provide users with the necessary knowledge, protection and a safe environment in situations caused by natural and other disasters.

From partners in education with the Center for Social Work Čitluk and the Educational – Rehabilitation Center "St. Josip Radnik" Čitluk, members of the Čitluk fire department and the Red Cross participated.