The President of the Federation of BiH visited the educational and rehabilitation center "St. Josip Radnik"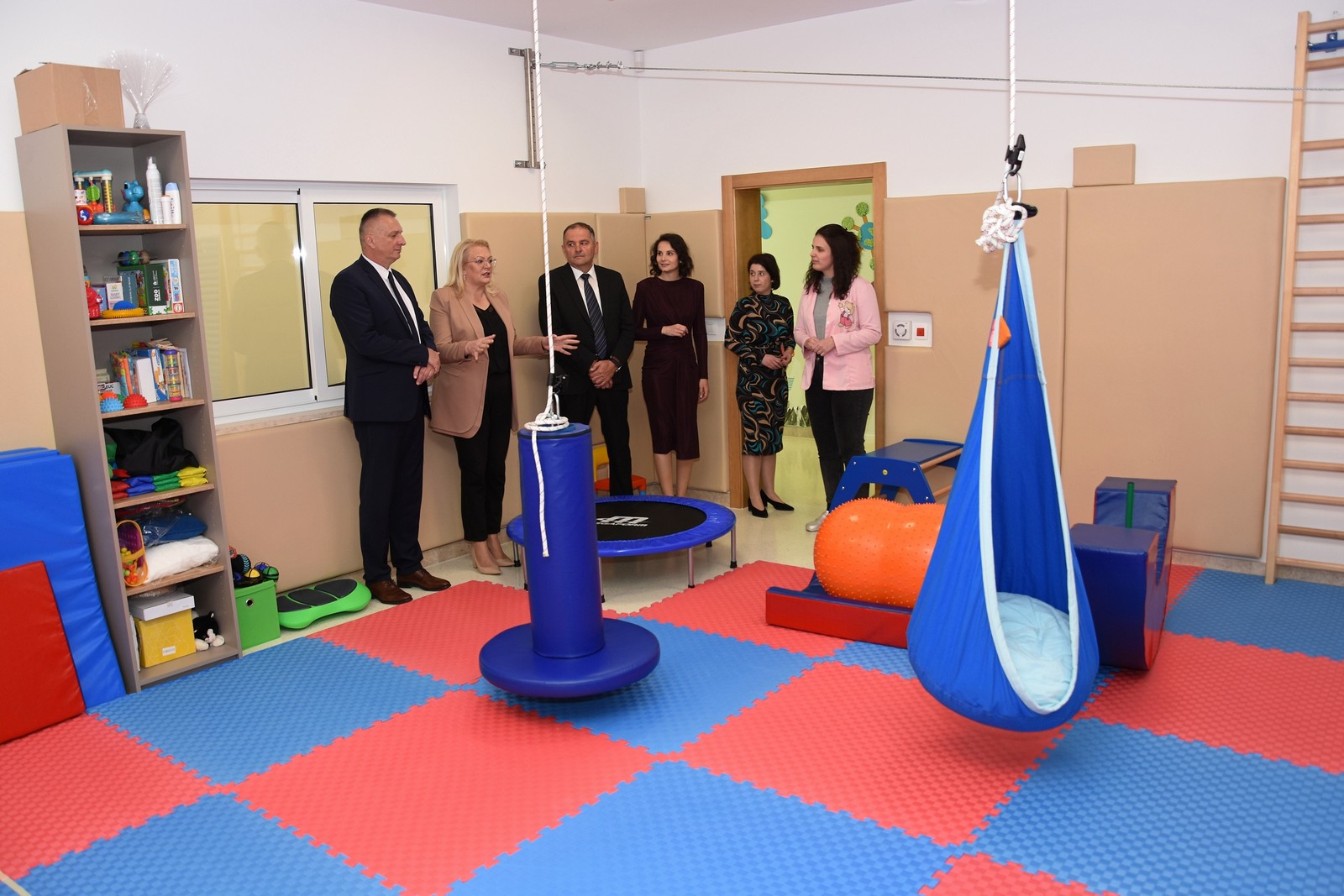 Accompanied by the chairman of the PFBiH House of Peoples, Tomislav Martinović, and the mayor of the municipality of Čitluk, Marina Radisić, the president of the Federation of Bosnia and Herzegovina, Lidija Bradara, visited the Education and Rehabilitation Center of St. Josip Radnik and got acquainted with the work of this institution.
Matea Brekalo, director of the Institution, introduced its guests today to the basic goals and work of the education-rehabilitation center, and during the visit, the delegation toured the institution, which was founded by the Municipality of Čitluk.
President Bradar greeted the entire team of young, professional people who take care of users, and who, thanks to the support of the Municipality and the County, got the opportunity to do this noble work.
Director Brekalo also presented plans for further expansion and improvement of the Center, which already offers its users a lot from specialists such as speech therapists, social workers, psychologists, physiotherapists, to facilities such as a sensory room, a sensory park and a library.