Sensory park – a project of the Sveti Josip Radnik Association and Educational Center Sveti Josip Radnik, Čitluk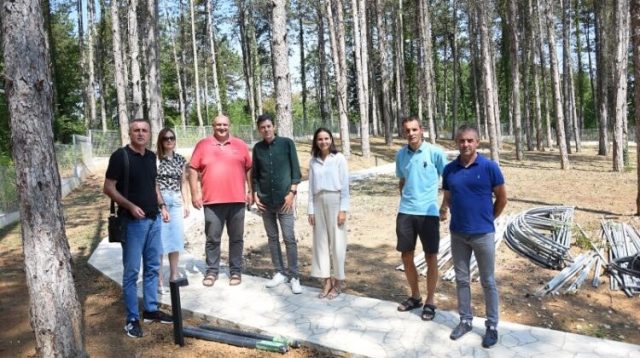 In the courtyard of the Sveti Josip Radnik Educational Rehabilitation Center, at the beginning of July 2022, the construction of a sensory park for children with developmental disabilities began in the partnership project of the Susret Association and the Center. Engagement of the leadership of the Susret Association through their donors provided material resources for the preparatory work, and ordered part of the devices that will be installed in the yard of the center itself. Funds from the Ministry of Health, Labor and Social Welfare of HNŽ are secured through the Center. The Municipality of Čitluk provided us with great financial support, and a large number of businessmen, priests, citizen associations and individuals participated in the action itself.
The "Solidarity Bridge" project, in partnership with Susret Association, Fr. Mladen Hrkać Association and St.Josip Radnik Educational Rehabilitation Center Čitluk. The goal of this project is the psychological empowerment of people with disabilities.