Poetry workshop on International Library Day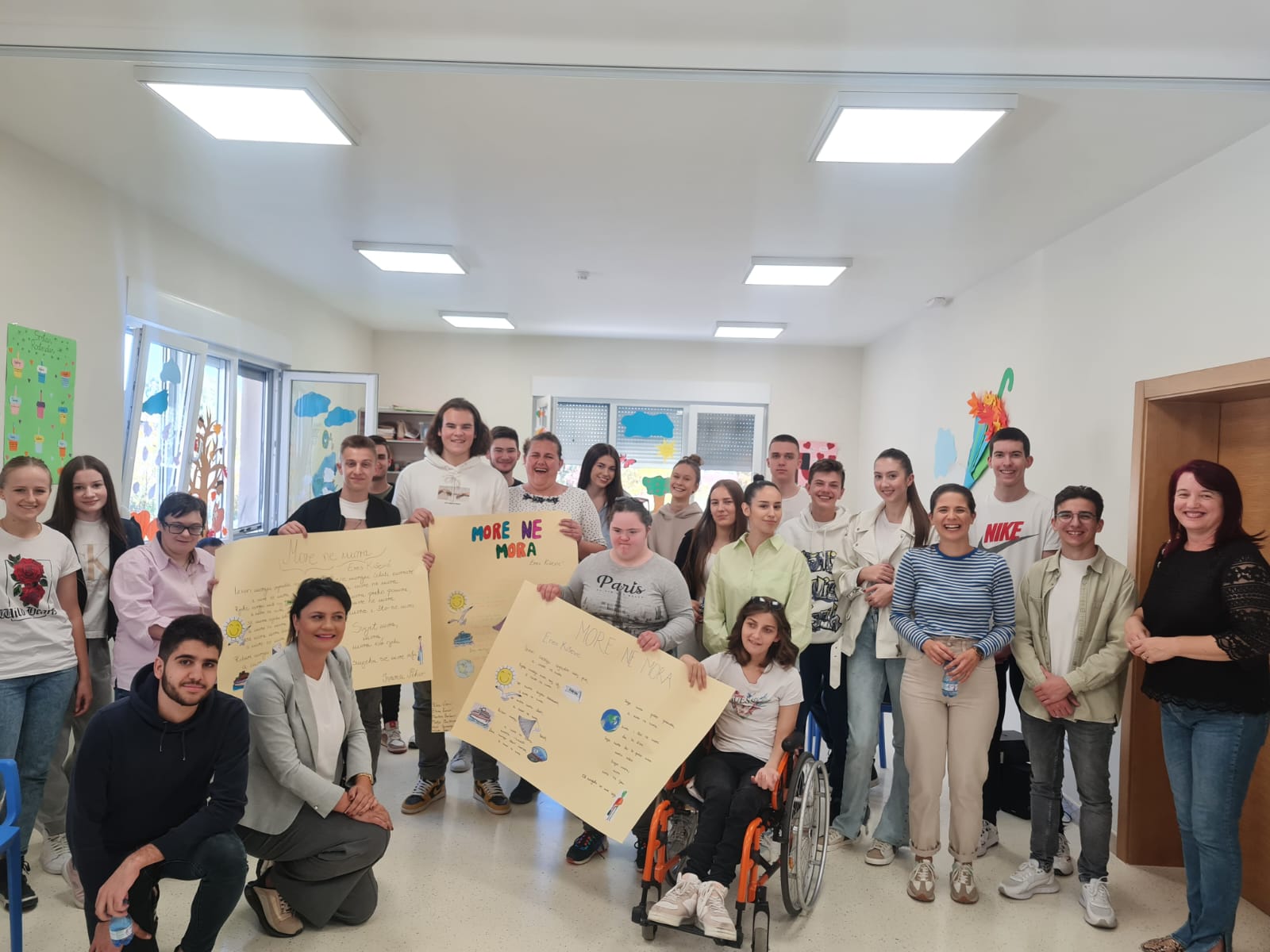 On Thursday and Friday, October 27 and 28, 2022, in the Library of St. John Paul II. in the Education and Rehabilitation Center of St. Josip Radnik Čitluk held a poetry workshop. The goal of this workshop, which was attended by residents of the Susret Association and students of the upper grades of Dr. Slavko Barbarić Secondary School, is to mark the International Library Day, which is held every year
on November 28, to introduce the students to the library and the books that are offered to them nearby, to get them interested in reading and to prove together through work with children with developmental difficulties that we all read and understand poetry and books in our own way, and in that experience of diversity is the key to understanding, accepting, getting to know and enriching yourself. The director of the Center, Matea Brekalo, started the workshop with introductory greetings and introduced the library, while a short practical work with students from the school and the association was animated by Ivana Milićević, a former student of Dr. Slavko Barbarić's high school and a student of the Croatian language.
On Thursday, students of IV. high school class with professor Darija Bojović participated in a patchwork poetry workshop, where they worked in groups with the help of residents from the association to create a new unique poem from the verses of the existing four poems.
On Friday morning, the graduating class with their Croatian language teacher Ivona Brkić did blackout poetry, where everyone drew out their poetic thought on one page of the text of a short story, and colored and decorated the rest of the text with the help of the children from the association. The guests at the Center on Friday were the students of III. high school class, together with professors Ilijana Sušac and Marija Jurčić Vasilj, whose workshop task was to make a picture-poem, color the pictures and stick them in the right place in the verses. These and similar workshops are an indication of the interest in mutual cooperation between the institutions of the school and the center, and in a special way recognition of the fact that young people need to talk about the library and the availability of books in their vicinity in a close and interesting way, and what is much more important and valuable for life to learn to meet and cooperate with people who, due to difficulties, cannot read, write or move like us.