Education TallkTools – therapy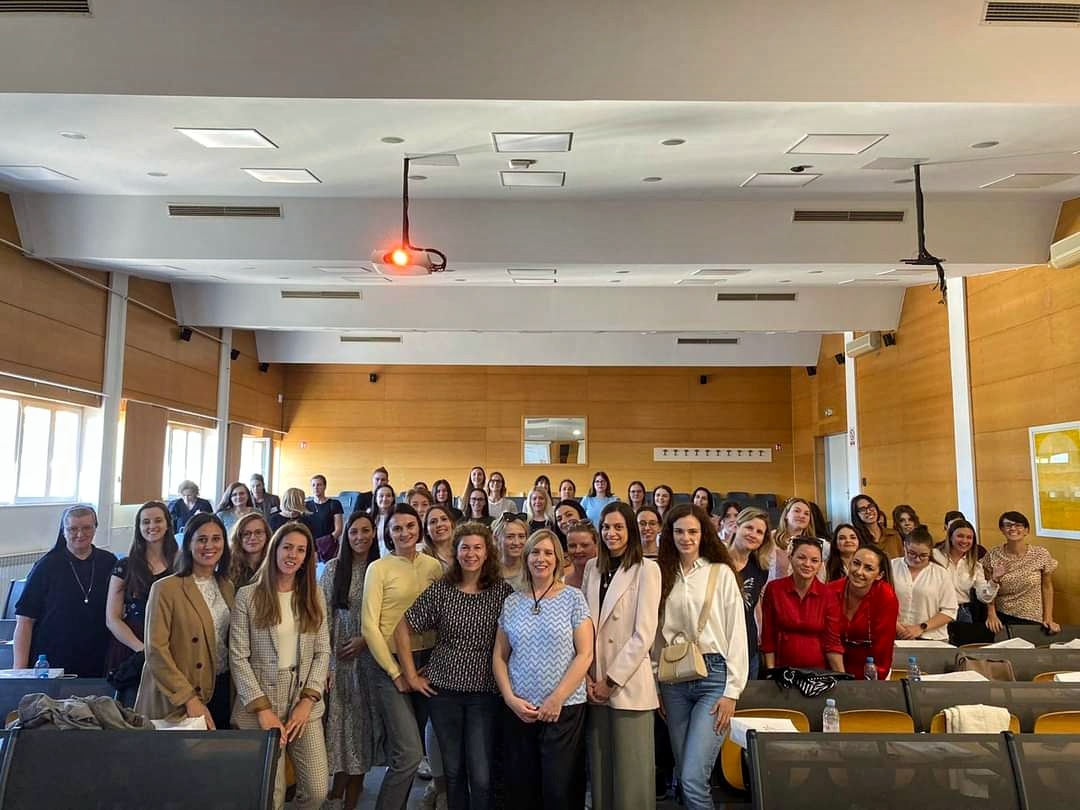 In September 2022, our masters in speech therapy completed the first level of TalkTools education – oral positioning therapy, and in the speech therapy cabinet of the Education and Rehabilitation Center "Sveti Josip Radnik" the application of therapeutic techniques for which the speech therapists are adequately trained begins.
TalkTools – Oral placement therapy (OPT) is a tactile technique that complements the classic speech therapy approach. With the help of various aids (blowers, straws, aids for biting and chewing, etc.), a tactile stimulus is provided that facilitates the achievement of target positions and movements of oral-motor structures.
ORAL POSITIONING THERAPY IS USED TO ENCOURAGE:
sensory awareness of oral-motor structures (face, jaw, lips, tongue, cheeks)
oral positioning skill (dissociation, gradation and directionality of articulator movements)
stability and muscle memory of oral-motor structures.
It is used in children and adults who have inadequate mobility, dexterity, precision and endurance of oral-motor structures, which negatively affects feeding and/or speech skills.
TalkTools therapy helps in working with people with reduced muscle tone, genetic syndromes (Sy. Down and others), cerebral palsy, head injuries/stroke, speech apraxia/dyspraxia, dysarthria, excessive/uncontrolled salivation, etc. TalkTools therapy applies also in people with hypersensitivity or hyposensitivity on the face and/or inside the oral cavity, which can lead to various feeding difficulties (rejection, pickiness, retention of food in the mouth, etc.).
It is suitable for people of different ages and cognitive abilities.