INTERNATIONAL DAY OF SOCIAL WORK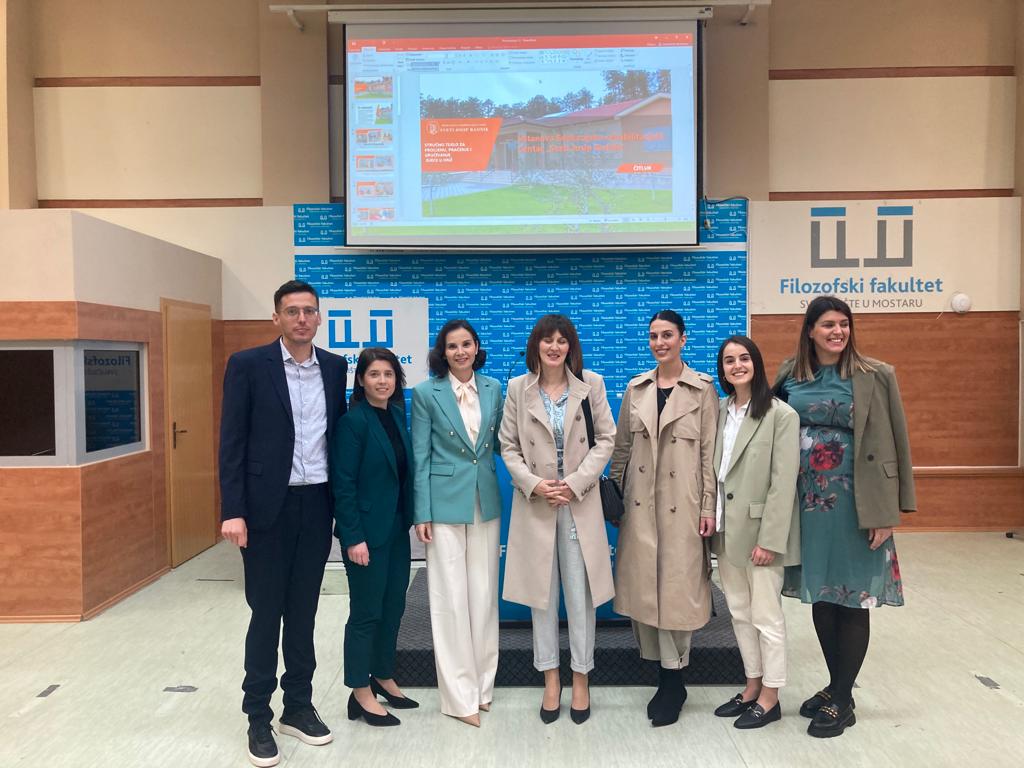 The International Day of Social Work is celebrated on March 21 and this year it was held at the Faculty of Philosophy in Mostar on the topic "Respecting diversity through joint social action." Employees of the Education and Rehabilitation Center "Sveti Josip Radnik" Čitluk were invited as guest lecturers.
In the introductory part, the head of the Social Work study, Assoc., addressed and greeted all those present. Dr. Anita Begić, who emphasized the importance of social workers in society. Special importance on the occasion of the International Day of Social Work was devoted to children with developmental disabilities, and it was emphasized how children with disabilities and people with disabilities are one of the most vulnerable groups in society.
After that, the director of the Education and Rehabilitation Center "Sveti Josip Radnik" Čitluk, Matea Brekalo, introduced everyone present to the work of the institution and the services it offers. All those present were addressed by representatives of the Expert Body for Assessment, Monitoring and Referral of Children with Developmental Disabilities, which operates at the "Sveti Josip Radnik" Educational and Rehabilitation Center in Čitluk. The importance of a new, more complete method of assessment according to the International Classification of Functioning, Disability and Health was highlighted, as well as how important support is for children with developmental disabilities and their families. The main goals of the assessment according to the MKF model refer to the empowerment of the child and family, referring the child and family to support programs and determining the necessary resources for planning and providing support.
Happy International Day of Social Work to all social workers, continue to nurture the humanity of your profession!