Successfully completed project: "Strengthening social and health protection in response to the Covid-19 pandemic in BiH"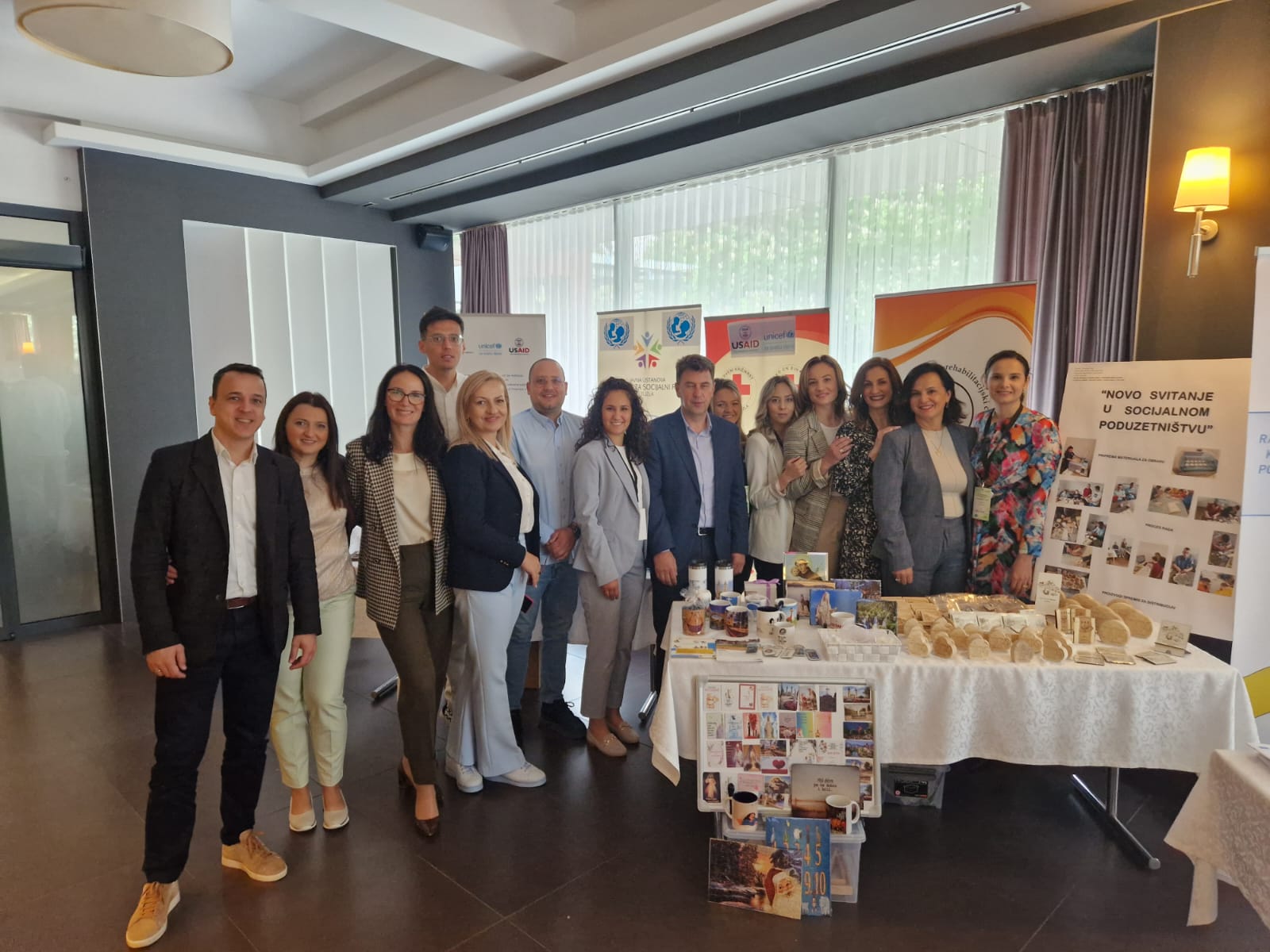 The project was realized with the support of UNICEF and USAID and included three components:
Social entrepreneurship (SP)
Integrated Case Management (ICM)
Strengthening the Social Protection System with the reduction of disaster risk (DRR entitled "Let's create conditions for a quick and effective response of the Center for Social Work in case of natural and other disasters.").
The institution educational rehabilitation center Sveti Josip Radnik, Čitluk successfully implemented the project "I also want to be a part of social entrepreneurship" At the final conference that took place in Doboj, representatives of 10 local communities defined positive experiences gained within the framework of the application of defined concepts. The project teams also reviewed and presented recommendations for the future sustainability of the project.