SISTER MURIEL GEISLER'S DEATH ANNIVERSARY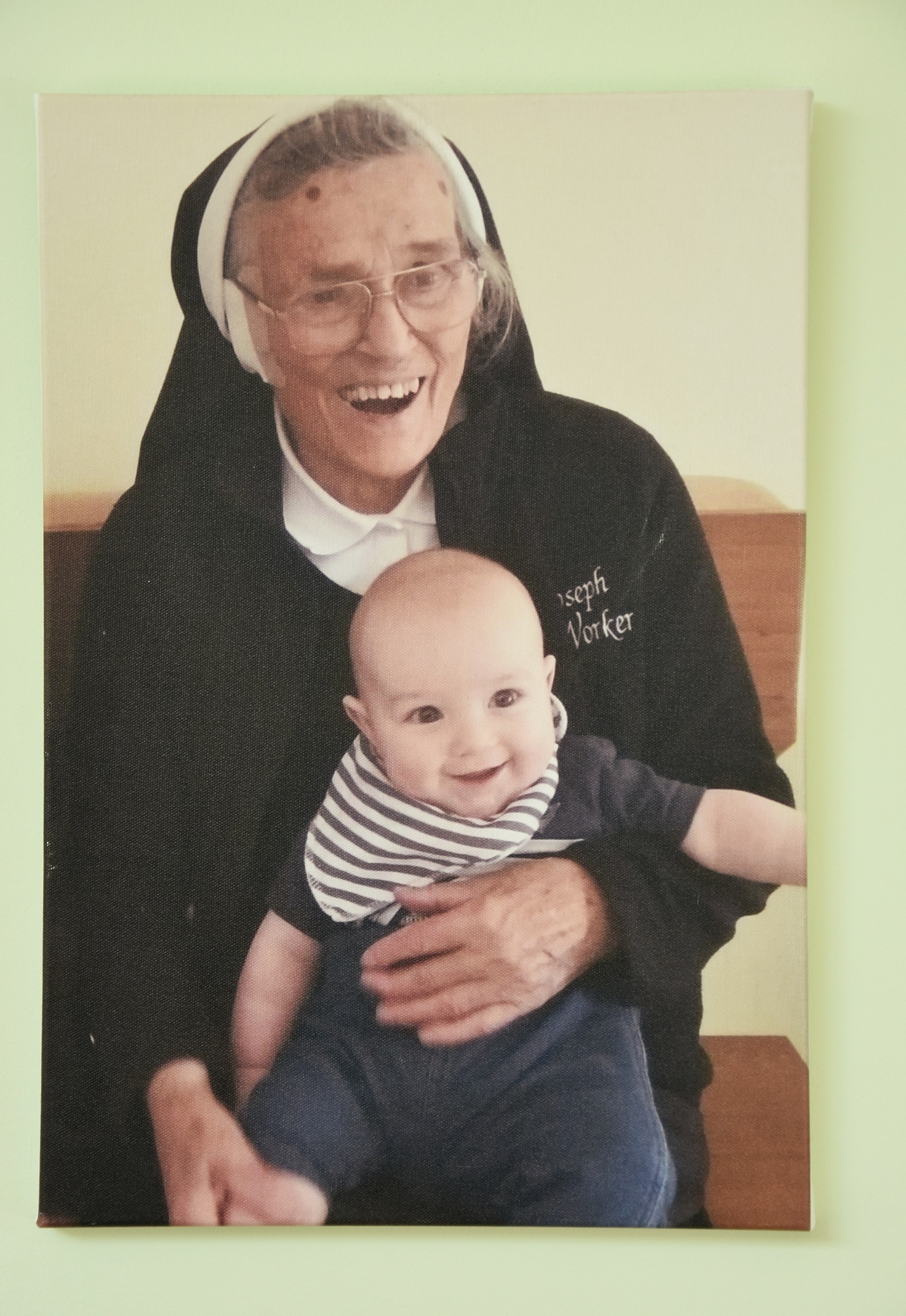 On July 21, 2020, Sister Muriel Geisler, a great humanitarian who left a huge mark in Herzegovina, passed away at the age of 96. In a special way, she expressed her love for her neighbor in large parts by building the Sveti Josip Radnik Educational Rehabilitation Center, Čitluk, and in this way enabled children with developmental difficulties and young people with disabilities to receive rehabilitation and the necessary therapies.
Grateful for her life, her charity, Fr. Goran Azinović, with the concelebration of Fr. Mira Šega, celebrated Holy Mass in the chapel of the Institution, where children, therapists, parents, friends, colleagues gathered to thank God for all the good deeds and graces we received. After the mass, a couple of children and staff visited the grave of Sister Muriel in Kovačica, where they took flowers and prayed.