Mary Walsh's visit to St. Joseph the Worker Institution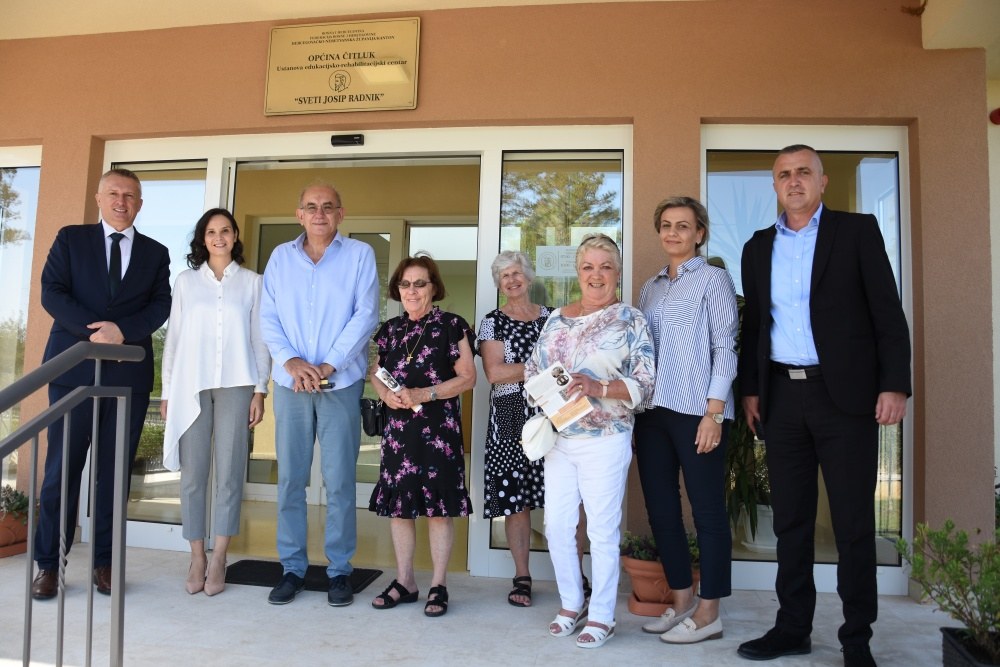 Today we were visited by the humanitarian Mary Walsh with her close colleagues who, along with the late sister Muriel Geisler, are responsible for the construction of our Institution. We introduced her to the contents of the center, which has been additionally enriched with equipment since her last visit.

We would like to point out that Mrs. Mary Walsh was nominated and chosen for the award of the public recognition "Honorary Citizen of Čitluk Municipality" because for many years she put her potential, knowledge and ethics at the service of social and humanitarian work, spreading the idea of humanity and the common good, due to her merits in providing to help the poor and, for the municipality of Čitluk, to provide very significant support to children with developmental difficulties and people with disabilities through the construction of the Sveti Josip Radnik Education and Rehabilitation Center facility. Mayor Marin Radišić presented the public recognition.